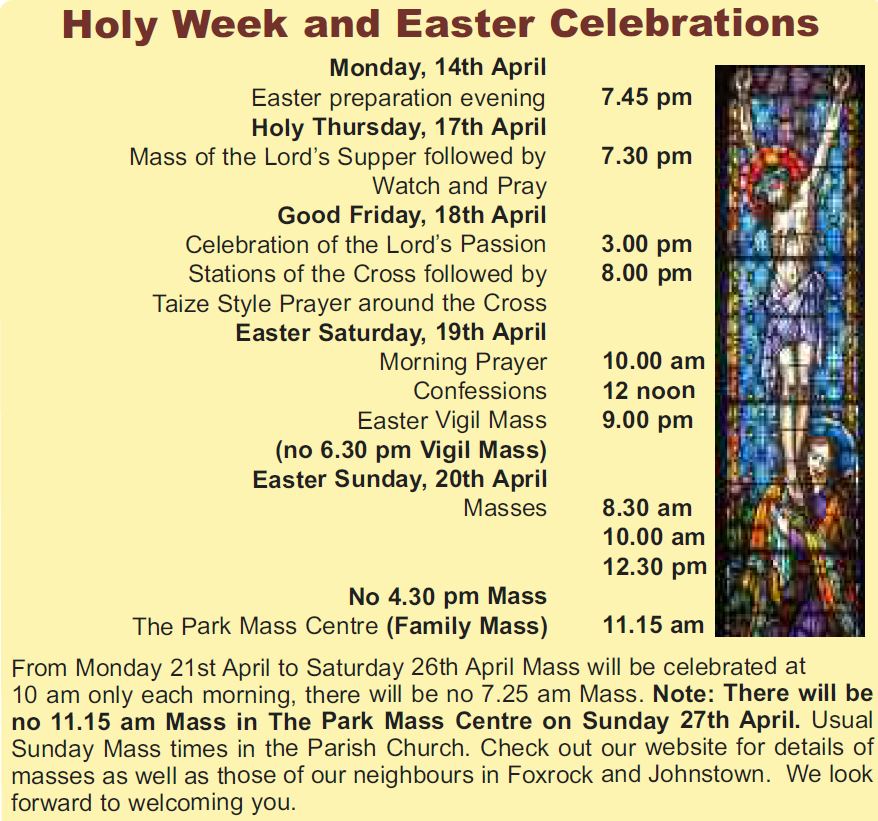 Holy Thursday 17th April 19:30, Mass of the Lord's Supper. 21:00 Watch & Pray, Good Friday,
18th April 15:00 Celebrate the Lord's Passion, 20:00 Stations of the Cross followed by Taize Style Prayer around the Cross, Easter
Saturday 19th April, Morning Prayer 10:00 am, Confession 12:00,
Easter Vigil Mass 21:00 – No 18:30 Vigil Mass
Easter Sunday 20th April, 08:30, 10:00 and 12:30. There will be no 16:30 Mass. The Park Centre (Family Mass) 11:15
From Monday 21st April to Saturday 26th April Mass will be celebrated at 10:00 each morning. There will be no 07:25am Mass.
There will be no 11:15 am Mass in the Park Mass Centre on Sunday 27th April