Cabinteely Church Renovation Notice
The long awaited Renovation of St Brigid's Church Cabinteely began on Monday 1st November 2021 and is expected to take four months to complete. I am glad to report that the work is advancing according to the schedule. The Joshua Clarke Window will be taken out this week (1 December 2021) and brought back to the studio for repair. During the time of renovation the Church will be closed for all services. We are encouraging our parishioners to attend Masses both on the weekday and Sundays in the other two Churches in the Pastoral area, namely Johnstown and Foxrock. Masses can also be viewed online from these Churches.
https://www.churchservices.tv/foxrock
https://www.churchservices.tv/johnstownourlady
Funerals will be directed to those Churches during the period of renovation. Baptisms will however continue to be celebrated each Sunday in the Parish Pastoral Centre. We are currently also making arrangements with the other Churches in relation to Christmas. The renovation work is essential work to address very serious electrical and other issues which cannot be put off any longer.
We want to express our deepest thanks to all those who have contributed to and who continue to contribute towards the Church renovation fund. Without your help we would not be able to do these essential works. We continue to welcome donations in order to make up the remaining amount needed. A special word of thanks to our neighbouring parishes of Johnstown and Foxrock for accommodating us during this time. Updates and news will be posted on our Parish Website at www.cabinteelyparish.ie The Parish Office and the Parish Pastoral Centre will continue to be opened during the renovation period.
Arrangements have been made with the other Parishes for Cabinteely Parish to have Christmas Eve Mass at 8.30 PM in Johnstown Church with our Parish Choir (subject to the prevailing Public Heath Advice) and on Christmas Day at 12.45 PM in Foxrock Church with our Cabinteely Gospel Choir (subject to the prevailing Public Heath Advice)
Check back for updates.
Fr Aquinas T Duffy (1 December 2021)
(1 December 2021)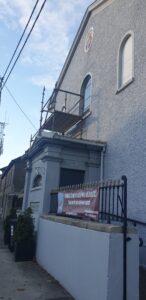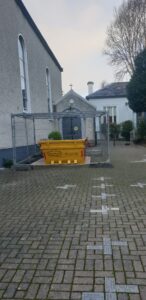 1 December 2021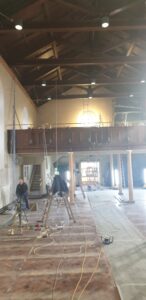 21 November 2021