Thursday next 15th is a Holy Day of Obligation. Masses here on that day
are 7.25am, 10am and 6.30pm
The St. Vincent de Paul Society are holding a church gate collection this weekend
For the remainder of August and up to the 15th there will be no 11.30am Mass in St.Brigid's Girl's
School.
For the month of August there will be no 4.30pm Mass in the Church
4.30pm Mass will resume on Sunday 15th September
For the month of August the Parish Office will be open from 10am -1p Monday- Friday
August the Feat of the Assumption
The Rotas for Ministers of the Word for July & August are available for collection from the Sacristy this weekend.
The Coffee Dock in the Pastoral Centre will be open after the 10.30am Mass every Sunday morning during the summer months.
Our annual Crossroads Céilí will take place on Saturday 27th July from 8.00pm onwards in Cabinteely Village. In this year of the Gathering all from home and abroad are very welcome to attend.
During the months of July & August and up to the 15th September there will be no 11.30am Mass in St.Brigid's Girl's School.
Mass times in the Parish Church will remain unchanged.
During the months of July & August the Parish Office will be open from 10am -1pm Monday- Friday
 Sponsor a 'Little Flower for Life' to grow in the gardens of Blackrock Hospice for someone special. Gardens open this Sunday 7th July from 11am to 5pm.
Please Remember to Select Image to View News in Full Screen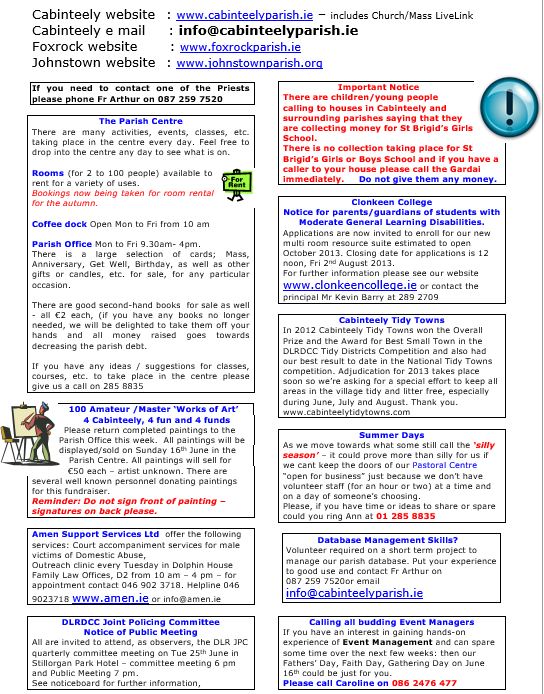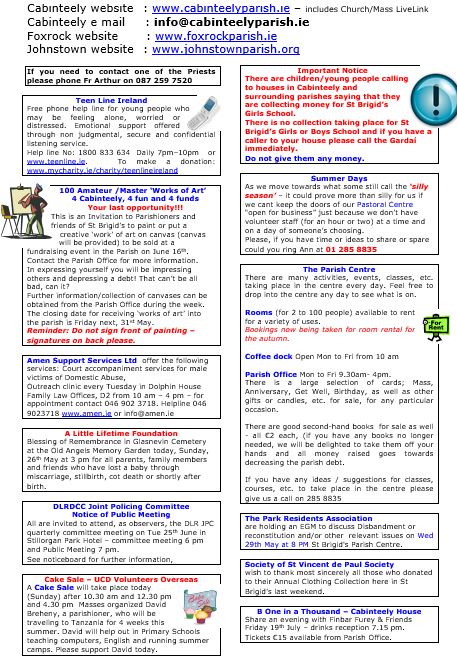 The Park Residents Association
A short – 10 minute-  meeting to solicit members for a new committee will  be held on 23rd May at 8PM in the Parish Centre
Followed by EGM to discuss Disbandment or reconstitution and/or other  relevant issues
On THURSDAY 29th May at 8 PM at  St Brigid's  Parish Centre.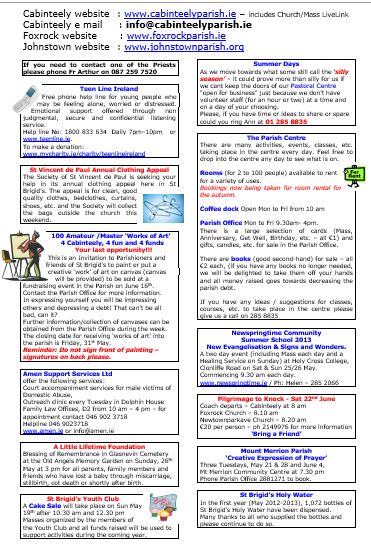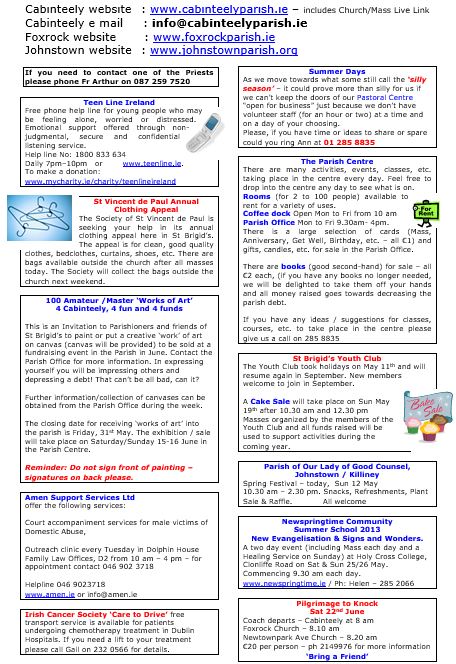 ————–
GUITAR RECITAL
John O'Shea (ex pupil of St.Brigid's School and Clonkeen College) will present a programme of classical, Spanish, contemporary and Irish music in St.Brigid's Parish Centre on Sunday 28th April at 7pm. Donations in aid of the upkeep of the Parish Centre.
The Sunshine Fund would like to thank most sincerely the congregation of St.Brigid's Parish for their generous contribution on Palm Sunday.
Dublin Diocese Parish Financial Statements are available at the back of the Church for those interested in taking one home.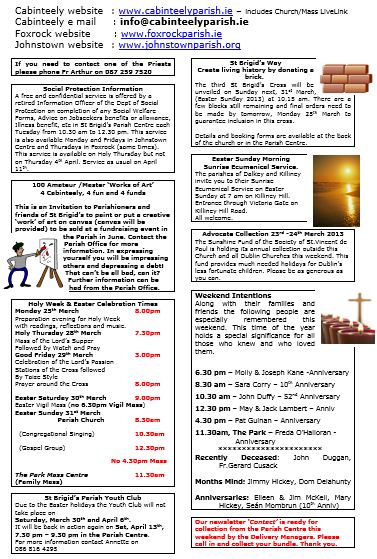 Please Remember to Select Image to View News in Full Screen
Due to the Easter holidays, the Youth Club will not take place on Saturday March 23rd,  March 30th and April 6th.
It will be back in action again Saturday April 13th, 7.30-9.30pm in the Parish Centre. For information contact Annette at 086-8164295.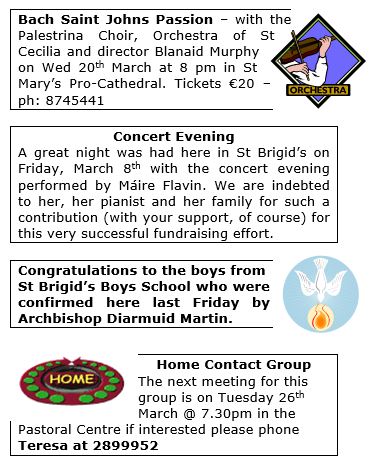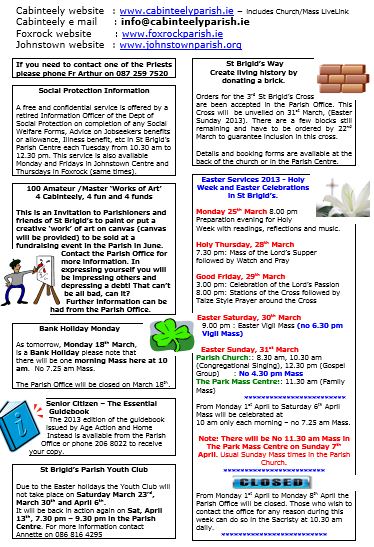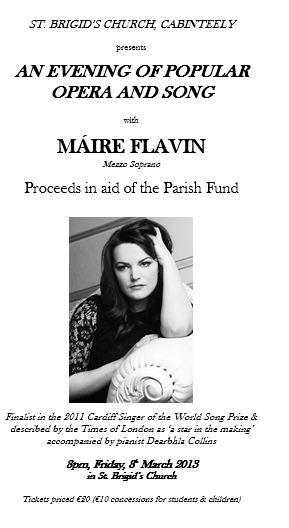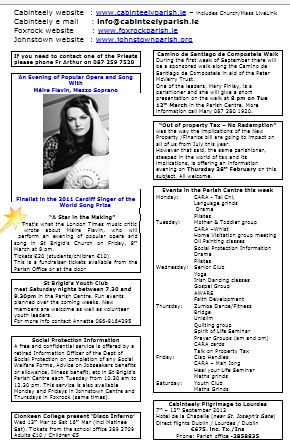 Breaking News.
An unexpected earlier date for Ordination to the Priesthood was offered last week to Rev Brendan Kealy (Deacon). Brendan, who in recent years has made 'The Ramparts' his home in Dublin will be ordained by the Archbishop in University Church, St Stephen's Green on Saturday, 23rd February. He will celebrate his first Mass here in St Brigid's at 4.30 pm the following day, February 24th.
We salute and congratulate him on this occasion and wish him every happiness in his life as a priest.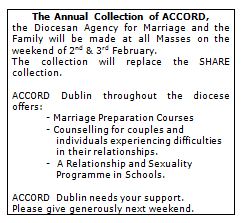 For More Parish News Open Link